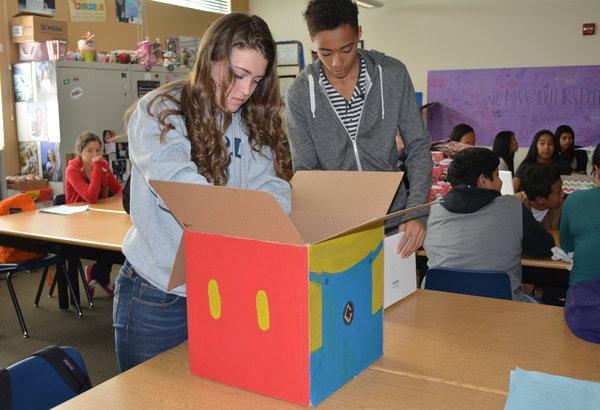 Students in Mrs. Laura Penrod's Freshman Studies class created homeless care packages that will be donated to both Title I and the Salvation Army.
"In Freshman Studies one of the goals is to teach students community both off campus and on campus. Our community in Las Vegas is greatly impact by homeless families, and a lot of students do not realize what homeless really is. It does not necessarily mean a person on the street holding up a sign, but their are also other forms of homelessness," Penrod said.
The Title I and Salvation Army presentations, which helped the students determine the necessities of their care packages, took place from Oct. 21-24.
"From the Salvation Army and Title I presentations, I learned how homeless kids move around constantly. It allowed us to further understand the situation that homeless people go through," freshman Vivien Huang said.
Students are expected to document their progress throughout the project by capturing pictures and filming videos. The documentation is expected to be shown during their presentation.
"Based off of the information that they learned about homeless children and the needs that they have, my goal was that hopefully students would pick items that they felt the kids would need. Each team member had to contribute one item to the care package, and the group as a whole had to create an item," Penrod said.
The final presentations are on Nov. 25-26, and it is required that students have a technology component, such as a slideshow or Prezi, to present their information.
"My group chose to present using Prezi, because it's more creative than PowerPoint. We included a time lapse and documentation (pictures) of us creating our work," freshman Vincent Ferrara said.