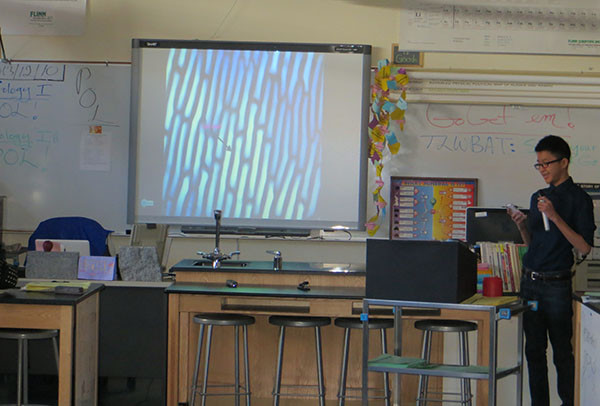 Freshmen enrolled in Mr. Dennis Goode's Biology course used their knowledge of cells to create a presentation based on the 'beauty' of three cells, minimum, of their choosing. This presentation required prior knowledge of basic cell structure, microscopy and teamwork/collaboration to create a final product.
"All life, all organisms on Earth are composed of cells. … Cells can be beautiful things when judged by the appearance, or when viewed by their shape, characteristics, and structure," Goode said.
Each student in the class was placed in a group of five, based on teacher discretion, and were placed in the position of an employee who wished to impress the CEO of their company, which was played by Goode.
"This is was made the PBL really interesting and fun while it lasted. I think that would be the reason other students would enjoy it in in the future," Goode said.
This PBL had various outcomes regarding presentation deliverables and preparation that differed between each group, which included either a Prezi, PowerPoint, video, slideshow, etc.
"It was a really effective PBL to end our unit because we were able to combine all the things that we learned into one project and incorporate in to an end product that displayed both aesthetics and knowledge." freshman Cynthia Sze Nga said.