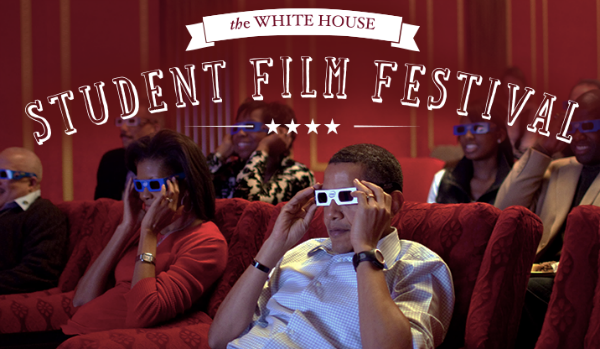 Business Software Applications classes plan to involve the PA and DA freshmen in the White House Student Film Festival after exams by creating their own film. The project is meant to highlight the power of technology in schools through the form of a short video.
"Technology is just a tool to help you learn things. Some people use it as a crutch for learning, but I'm trying to get the students to think about using the tools to enhance their education," Mr. Jeffrey Ball said.
The students have to create a three minute long video that demonstrates technology in schools, and are allowed to work either in a group or on their own. The videos are to be uploaded on YouTube and submitted to the White House website online.
"I think it's great that the White House will be watching and judging videos we worked on with people from other classes to create," freshman Danielle Johnson said.
Some of the students are finding the film to be challenging, as they have to find a creative way to incorporate the technology in their daily learning within the video.
"I'm not sure what I'm going to do yet, but I know I'm going to make it seem as unique as possible. We've done a lot of video projects this year but this one is different," freshman Theo Buna said.
The finalists will receive a certificate and are invited to watch other videos, including their own, at the White House. Their video will also have a chance to be posted on the White House website, Youtube channel, and other social media websites.
"I think the prize is pretty cool. It sounds really awesome to watch a video at the White House that you made," freshman Alexis Drevetzki said.