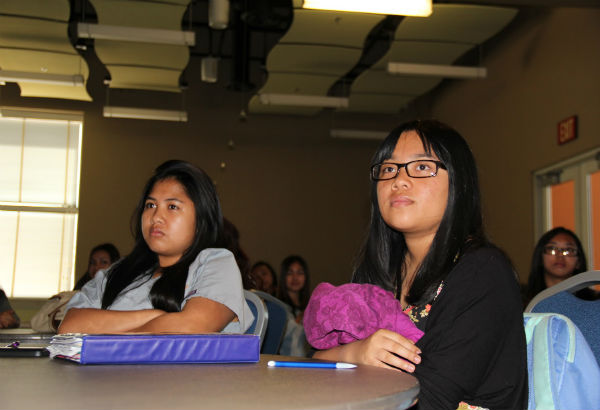 Students in Mr. Jose Gomez's health course or Mrs. Laura Penrod's freshman studies class are being educated on healthy and unhealthy relationships through the Your SPACE program on Feb. 2 through Feb. 9 in the Coyote Ballroom.
"I think a lot of times kids think they know information, when in actuality, they don't. The topics that they're covering in the Your SPACE workshop is covering a wide spectrum of relationships which a lot of kids will benefit from," Gomez said.
Your SPACE is a program that targets students in high school and middle school and teaches them about social issues such as sexual assault prevention, bullying, cyber safety, stalking, relationship violence and human trafficking.
"I think it's good for all students to learn because sexual violence is a big topic. There's a stigma around it. They need to know how to protect themselves and be better partners, better peers and better human beings," Your SPACE presenter Octavia Maufas said.
The Rape Crisis Center (RCC) created this curriculum for students in the Clark County School District (CCSD). The program requires facilitators to complete 20 hours of training to deliver the program information to students.
"This curriculum doesn't necessarily fall under health or freshman studies, but it is approved to teach," Penrod said.
The program lasts three class periods for all students attending the event and will continue to educate incoming freshmen.
"The Your SPACE presentation was an interesting way us freshmen can learn about topics that are usually hard to talk about. I felt like it is important to learn how society plays its part in influencing young minds and how we can avoid that negative influence," freshman Angelica Neyra said.