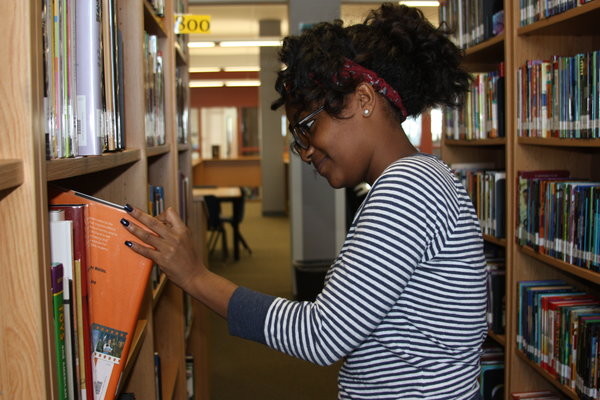 The Freshman Studies class began working on biographies about their hero, in order to practice citation skills that will be utilized later in the high school careers.
"They are researching a hero and using MLA format to cite their facts on the body biography," Freshman Studies teacher Mrs. Laura Penrod said.
Students were given a list of specific requirements that needed to be included in their biography. This was not the first time the Freshman Studies class made biographies about their hero, as the students last semester also completed this assignment.
"I felt that it would allow them practice citing in-text citations and MLA format as a whole, as well as learning how to use valid sources when completing research," Penrod said.
Topics that students chose to research included, video game characters, fashion designers, and professional athletes. Many of the students chose individuals that were associated with their program area.
"Penrod thought she could challenge me with this project since I'm doing a video game character but I'm actually having a lot of fun with the research because it's much easier than she made it," freshman Anjelika Carson said.
Students have certain deadlines they have to meet, before the entire biography is due, on March 14.
"They have about two weeks in class and it's their only homework as well," Penrod said.