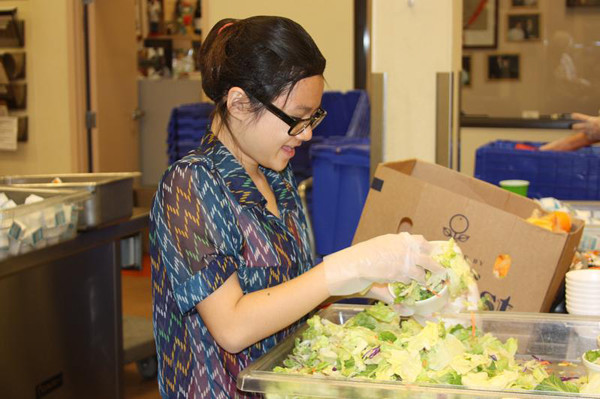 Chef Linda Burns' freshmen Foundations of Hospitality class went on a field trip to Three Square on Mar. 20 and 21 for their Spring PBL.
"It felt good to be helping out Three Square, because the money we raised could feed a group of families for a month, and it's nice to know that we've helped to feed hungry families in need," freshman Hanna Tan said.
Three Square is a nonprofit organization that distributes groceries and food items to families and seniors that cannot afford food. The freshmen sold paws for 50 cents each and organized a food drive for Three Square. They raised $28 and collected 175 cans of food to donate to Three Square.
"It was an amazing experience to be able to pack dinner meals for children and families that are hungry," freshman Shaina Casio said.
The students that attended the trip also had the chance to feed the hungry by packaging their donated food cans into packs to offer to the hungry.
"Three Square was a lot of fun. I liked knowing that what I was doing could make a difference in someones life," freshman Sadie O'Connell said.

Loading ...