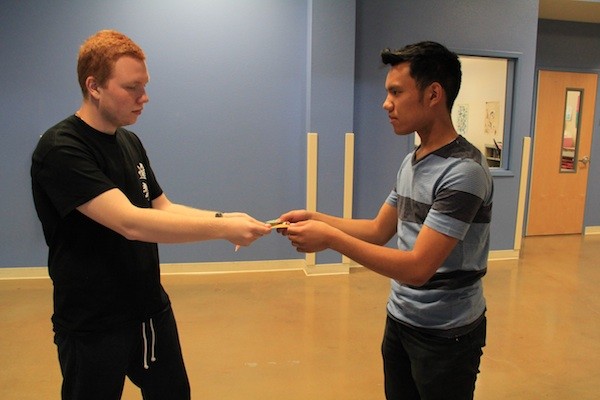 Senior dental assisting students Joshua Ruesch, Eric Feldman and Sahar Kanfi are hosting an after school movie event in the Coyote Ballroom on May 5 to raise money for the Huntridge Teen Clinic, which helps provide free or nominal-cost medical and dental care to uninsured and at risk teens from ages of 12 to 18.
"We're sponsoring this event, not only because it's our capstone project, but because we want to make a difference and help a good cause," Ruesch said.
The movie that will be shown at this event is Disney's Frozen. It will start promptly at 2 p.m and end at 4 p.m. English teacher Mr. Albert Ocampo and Assistant Principal Mrs. Donna Levy will be monitoring the event.
"We are hoping that we have a huge turnout of students on Monday because we want to put forth as much money as we can for the Huntridge Teen Clinic. Who knows, one day we may come across an at risk teen and we would be proud to have helped them," Feldman said.
Admission is free, but bracelets can be bought in advance for $2. With this bracelet, students will receive their first popcorn and drink free. The goal is to raise $100. Students are encouraged to bring their own bring their own pillows and blankets for comfort.
"I don't think of this event as a project, I think of it as something that will make a difference in our community. We put a lot of planning into this and hope we raise as much money as we can to donate to the clinic. All we ask is at least a $2 donation, even if students can't make it to the event," Kanfi said.