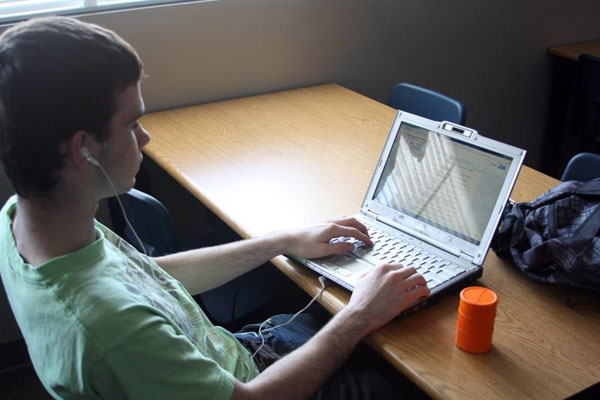 English 11 Honors and AP Language and Composition teacher Mr. Michael Moore began teaching the junior class how to properly write a college essay to prepare them for application season this fall.
"Learning to write college style essays is going to be very beneficial for me during my senior year, since i'm now prepared," junior Alyssa Ochoa said.
The students are each assigned one essay to complete. Prior to writing the essay, students took multiple personality tests to determine what type of person they are, because most college essays require the applicant to talk about themselves.
"This assignment has helped me know more about myself through the personality tests and its helping me know the fundamentals of writing college essays," junior Paul Aguilera said.
Moore taught his students to be straightforward and avoid obvious statements while writing a college essay. He also explained that the length of a college essay should be 300-500 words.
"Now I'm actually looking forward for applying for colleges because I feel confident about writing college essays now thanks to Mr. Moore," junior Beatriz Pinon said.
Preparing for college application seasons requires plenty of practice. Students should not only prepare for this fall by practicing their writing skills, but by practicing over the summer for the SAT/ ACT manly increase the likelihood of getting into their desired college. Also, finding college applications earlier and having an idea of what that college requires in their essay is a great way to prepare.
"Next fall they'll start applying, and now they'll have a working essay that they can edit and tweak and they'll have a better sense of direction and not have to start from scratch," Moore said.