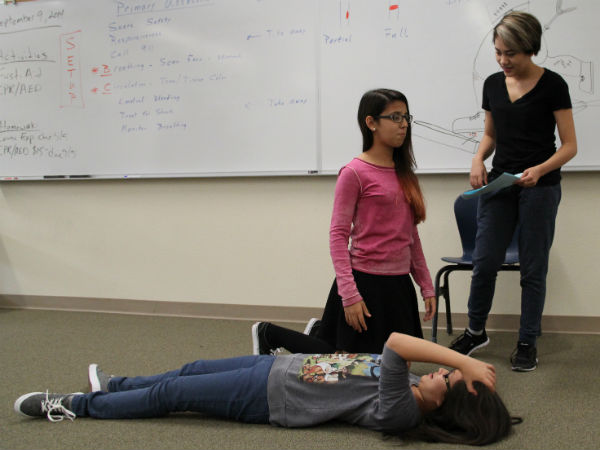 The freshmen enrolled in Mr. Jose Gomez's health course were First Aid certified and Cardiopulminary Resuscitation (CPR) trained by MedicOne Medical Response on Sept. 8 to 11.
"This is health class, so everything the students learn in this course is generated towards their overall health and life," Gomez said.
The emergency response training involved demonstration mannequins and roleplays. In addition, the students received a demonstration from the trainers on how to properly perform CPR.
"The training was very fun and interesting. I liked that it was hands-on and we were randomly chosen to present," freshman Daniela Matos-Arias said.
Students were trained to medically respond to shock, high arm in endangered spine (HAINES) recovery position, choking, bleeding, emergency CPR, Automated External Defibrillator (AED) training, injury and illness.
"The skills the students have learned from training are necessary skills because you never know when they need to be used. Situations can happen out of nowhere and it's important that they learn," Gomez said.
Following the training, students were then given an assessment in order to receive their official certification. The certification lasts for two years and those who did not pass the test will be given the opportunity to take it again this week.
"I think learning this skill is important because you never know when you need to use it and it's very helpful to know how to respond in certain situations," freshman Jayla Hart said.