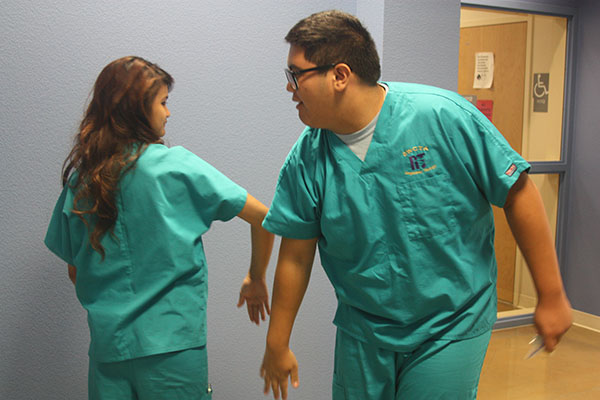 The first, "High Five Day," took place yesterday to celebrate the fifth anniversary of the schools opening. Teachers encouraged students to participate by high fiving them as they passed in the hallways and entered classrooms.
"I thought High Five Day was successful in my opinion. I enjoyed seeing Mr. Locklear running down the hallway high fiving people," senior Sofia Valles said.
The Southwest Howl hoped for 100% participation by the school, but not everyone participated.
"I didn't give high fives because I saw other people not doing it. Today didn't feel any different from yesterday, " senior Yessica Martinez said.
The next mini-spirit day will be celebrated on Oct. 5. The staff of the Southwest Howl has yet to decided exactly what the next spirit day will be, but it will be up to the students to capture the moments from home since it is on a Saturday.
"I absolutely loved the idea of High Five Day, it was really cool. The students on the morning announcements even participated. I can't wait to see what the Southwest Howl comes up with for the next spirit day," photography teacher Mr. Tom Rizzo said.