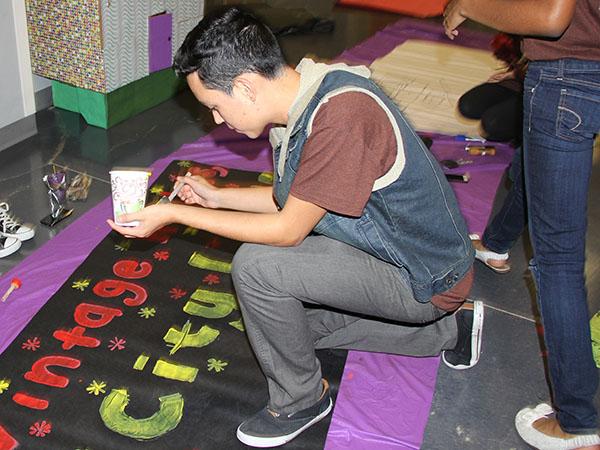 After Student Council announced that Homecoming will take place on Oct. 12, it was later discovered that Key Club's Regional Training Conference is also scheduled on the same day. This has created a conflict since key club members who wish to be eligible to attend Fall Rally, but still want to attend the first dance of the year.
"I hope people who go to RTC decide to also attend the dance and have a good time," Senior Class President Sebastian Atienza said.
Key clubbers must attend RTC at Centennial High School to be eligible to attend Fall Rally at SIx Flags Magic Mountain, Key Club Adviser Mrs. Jocelyn Jaen is allowing students to attend Fall Rally as long as they still attend RTC, but are allowed to leave at 4pm with the approval of a chaperone.
"We are actually encouraging our members to leave early from RTC if they would like to attend Homecoming, but they must either have their license, or a parent picking them up," Jaen said.
However, key clubbers who decide to leave the conference early will miss dinner and the dance that occurs afterwards.
"While it's great to go to a high school dance, I would rather have all my members at the conference from beginning to end," Fundraising Chair Member Emily Yu said.
Southwest CTA will be the first school in Las Vegas to host a high school dance at The Neon Museum. The museum guides will offer students a tour of old-style Las Vegas city signs, and Bell Photography will be onsite for group pictures.
"Usually, when we have dances in an indoor venue, it gets hot and people go in and out of the venue. Plus, the weather is nice in October," Student Body Vice-President of the Design Academy Alexis Kenney said.
Because the dance will be held at the Neon Museum, Student Council can only sell a maximum capacity of 500 tickets. Tickets will be sold during both lunches starting Oct. 2 for $35 dollars each, and the theme is "Vintage Nights, City Lights."
"I think this homecoming is going to be the best one yet, since we've never had a dance outside before. Everyone seems very excited!" Student Body Historian Rachel Martinez exclaimed.