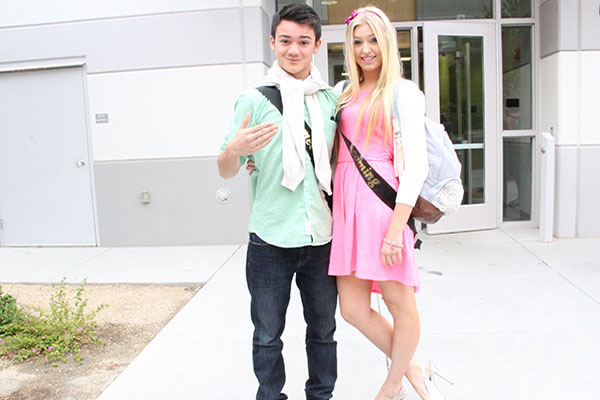 Today's spirit day was Celebrity Look-A-Like Day, and students and teachers showed up to school resembling their favorite celebrity.
"I thought today's spirit day was a lot more unique than the other spirit days this week, and I liked guessing which celebrity was who," sophomore Precious Galang said.
Student Council hosted a musical chairs game, in which students fought for a chair once the music stopped. The last person sitting was deemed the winner of the game.
First lunch winners:
Tristan Correa
Second lunch winners:
Naod Haile
"I thought this game was pretty fun and exciting, especially because I did it with my friends," sophomore Naod Haile said.
Tomorrow is Extreme School Spirit day, so be sure to wear black, copper, and brown. Additionally, the homecoming game will take place tomorrow starting at 11:30am. PA boys will compete against the DA boys, and PA girls will compete against DA girls. For the last two years, DA has won the games.
"I'm excited to show my school spirit at the game. Go PA!" freshman Alex Madani said.