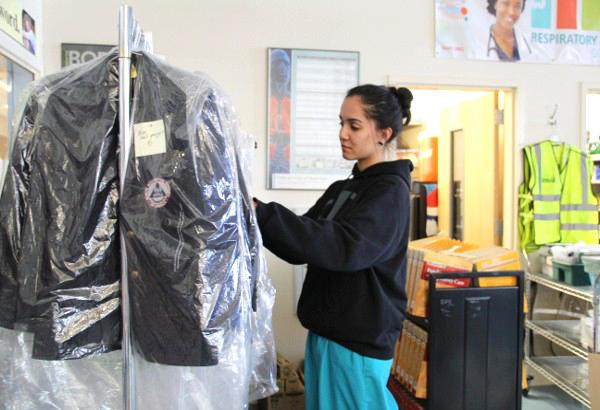 Future Health Professionals (HOSA) will be attending the State Leadership Conference at the Rio Hotel and College of Southern Nevada (CSN) from April 16 to April 18.
"Students will have testing and three events, and on Tuesday students will go to CSN for other events and symposiums," HOSA adviser Vicki Smith said.
There are various events that students can compete in and qualify for nationals which will be held in Anaheim, Calif. from June 24 to June 27.
"I can't wait to attend state with my chapter and it's also a really good way to meet others from other areas of the state," HOSA President Margaret Chang said.
The cost of state is $80 and HOSA members each sold one box of the World's Finest Chocolate to pay for the expenses of the competition.
"We only had to sell 60 bars of chocolate which was fairly easy because a lot of people like chocolate and that ended up paying for our entire competition," junior Destiny Wilson said.
Along with competitive events, participants will also attend the awards ceremony and a banquet.
"Even if my team doesn't place in our competition it will still be nice to cheer for other members in our club at the awards ceremony," junior Jonas Tambora said.
In addition, students must place first in their individual competitions to qualify for nationals.
"This is my second competition for HOSA and this year, I feel like we have a really good chance of going to nationals because my team and I spent a lot of time after school preparing for our event," HOSA Co-Historian Kelly Bui said.