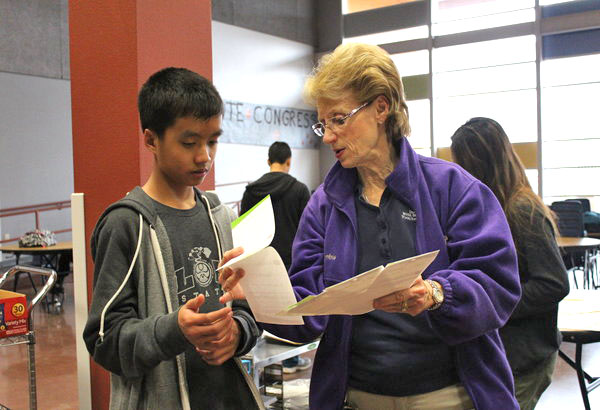 For the holiday season, Future Health Professionals (HOSA) is participating in the Angel Tree Drive held by Court Appointed Special Advocates (CASA) Foundation.
"The Angel Tree provides gifts for families that are qualified to receive them. That means they have no means of support or they are low income, and they have followed the guidelines for Salvation Army's policy of being a family in need," Respiratory Therapy Program Leader Mrs. Vicki Smith said.
The drive began Nov. 11 and will run until Dec. 5. HOSA chooses 100 children in ages ranging from birth until seven years old to purchase two new gifts for.
"This drive is a great way to ensure children that typically go through the holidays with gifts are able to have a little joy from receiving two brand new toys," HOSA President-Elect Krystal Chaidez said.
All members of HOSA are encouraged to pick up a card outside of room H122. Each card includes a child's name along with their Christmas wish list.
"Getting volunteer hours is a cool incentive to motivate HOSA members to buy gifts for children. I'm hoping there will be no cards left on the wall and 200 hundred gifts in Mrs. Smith's room by Dec. 5," HOSA Historian Kelly Bui said.
Participating students can drop off their presents in room H122 and members will receive two volunteer hours for each child they buy a gift for.
"I decided to buy presents for two children this year. Both of them are girls and I'm glad to know that I'm able to put a smile on their faces for Christmas this year," junior Destiny Wilson said.