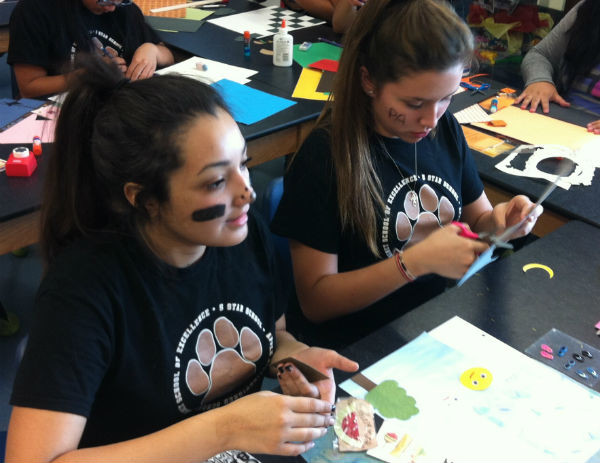 A select amount of HOSA members attended the first 'Superscrap' of the year on Friday, Oct. 11th. During the event, members worked on the the scrapbook that will be presented during competitions and that will be used to record events throughout the year. 
"We made templates for scrapbook pages with pictures, captions, etc. that are pasted in there for remembrance of different events," sophomore Mary Allyn Maguddatu said.
Students worked in partners to prepare pages for designated occasions throughout the year. Every pair made at least two pages and each page had a specific theme. Partners selected a theme to work on from a premade list and the decorations on the page had to correlate with that chosen theme. 
"My partner and I picked a winter theme, and we decided to have a Christmas tree with a fireplace near it to have a traditional Christmas feeling. We also put presents under the Christmas tree and decorated the page with winter decorations of snowflakes and snowmen," sophomore Kelly Bui said.
As events occur throughout the year, pictures that were taken will be pasted into the scrapbook.
"I can't wait until the end of year and see the final product," sophomore Krystal Chaidez-Saucedo said.