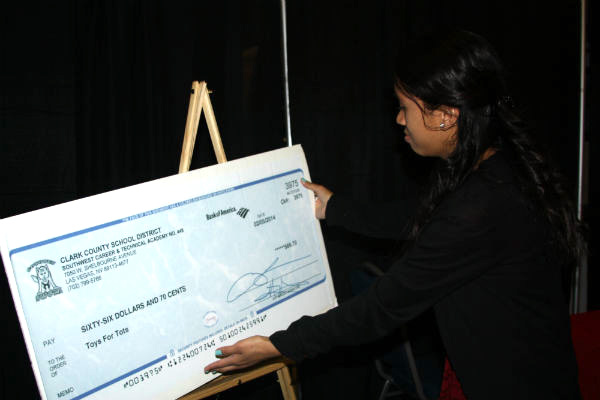 Upon completing their senior capstone project incorporating DECA written events, the hospitality seniors prepared a gallery walk in the Coyote Ballroom in order to present to students, teachers and family members their culminating project.
"I thought the capstone was hard overall, but now that we're done, it's been worth all of our hard work," senior Ardonna Cardines said.
Led by Hospitality Program Leader Mrs. Linda Burns, students were separated into groups of four and were given the opportunity to select an organization of their choice to sponsor or promote.
"The capstone has been very stressful, but I learned that all of the organizations can help the youth and the community," senior Brittany Nimmo said.
All organizations were selected based off of the criteria of their chosen event, such as Community Service, Creative Marketing, Entrepreneurship Promotion, Financial Literacy Promotion, Learn and Earn and Public Relations Project.
"I think this capstone project is good, because it prepares them for the type of projects that they will have to do at the postsecondary level," Burns said.
The purpose of the capstone was to allow students to apply their knowledge of marketing into their organization of their choice. All of the work was showcased to the public on Apr. 7.
"I think it was a great learning experience, because it helped to incorporate marketing and that's what I plan on majoring in when I'm in college," senior Maryam Mustafic said.