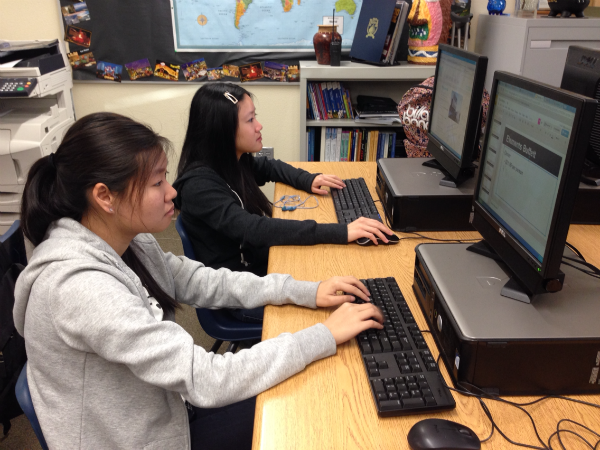 The hospitality freshmen and sophomores have been challenged with an assignment to create an itinerary for a three day vacation to a destination of their choice.
"Not only will the kids learn to use their resources, but by practicing how to plan events, they will be able to use that skill for the rest of their life," Hospitality Program Leader Mrs. Linda Burns said.
The purpose of the assignment is to teach students how to travel on a budget and plan events. As a part of their curriculum, this project will act as a supplement for those who have an interest in obtaining a career in the hospitality or travel and tourism industry.
"This class is all about event planning, so it'll help us in the future if we plan on pursuing a career in the industry and in the class too," sophomore Joseph Harvanek said.
Students are working in pairs, and the itinerary must follow a budget of $1500. In addition, all pairs are required to submit a series of questions about the planned vacation, a works cited page, and a detailed itinerary.
"It's a good way for me to prepare for a profession in the hospitality industry by allowing me to practice event planning and traveling across the country," sophomore Amanuel Ghebremicael said.