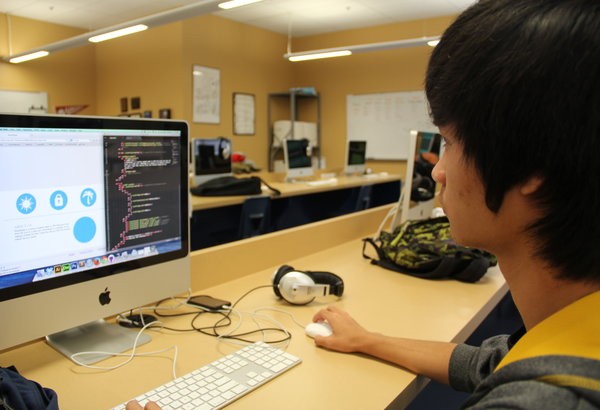 For the second year, Web Development students will be hosting the Hour of Code on Wednesday. This is a one-hour introduction designed to inform people about the computer science field, while also teaching them about basic coding skills.
"The Hour of Code is a global movement reaching tens of millions of students in over 180 countries. The goal is to provide every student with the opportunity to learn computer science. It helps nurture problem solving skills, logic and creativity," Web Development teacher Ms. Cindi Chang said.
Each grade level will be assigned a classroom based on their program area class. Posters will be posted on classroom doors where students can find their assigned rooms.
"We will be on an assembly schedule, so the Hour of Code will take place after 4th hour and we will have one lunch," senior Sabriya Said said.
During the hour of code, students will participate in a hands on activity called "Fuzz Family Frenzy" for approximately 20 minutes. Afterwards, each program area will have different activities pertaining to coding for the rest of the hour.
"Fuzz Family Frenzy is an activity where one person pretends to be a robot and another person acts as a programmer and they have to give them very specific commands to complete a task. I think it's a great activity to demonstrate all the things coding can do," senior Allison Ho said.
The Hour of Code is a Winter PBL for the Web Development students that coincides with Computer Science Education Week every year, that focuses on coding, computation thinking and problem solving.
"We're excited to show the knowledge that we gained from our program area class, and share it with the whole school. This will help them realize that coding not only is relevant in web design but also in their program areas as well," senior Tyler Paraiso said.