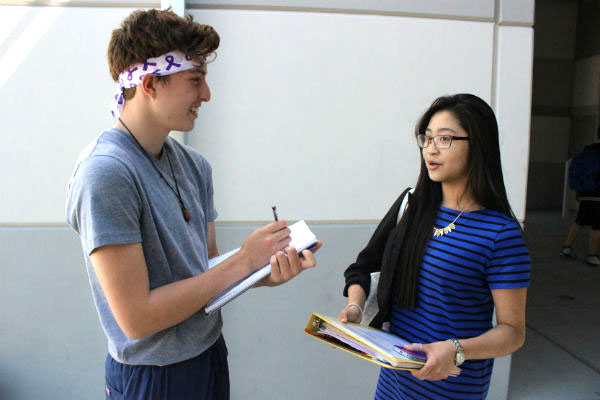 On Sept. 30, The Howl Yearbook Staff surpassed their goal of selling 750 yearbooks by selling 767 in 30 days.
"I'm very happy that we've sold 767 yearbooks in 30 days. At first I was skeptical we would even come close to that number, but we did. It's very rewarding to hear that all the times wecontinuouslyasked people and selling yearbooks has finally paid off," The Howl Business Manager Emily Yu said.
Due to the high-demand for books, the staff has made an additional order of 20 books. So far, 17 out of the 20 are sold, leaving three books left for pre-sale. In order to prevent any unsold books at the end of the year, the staff will only continue to make additional orders of 20, based on demand.
"I feel great and relieved that I bought a yearbook before it sold out," junior Colby Ceniza said.
All $10 down payments to lock in the $100 full price can be made online, to the banker, Howl adviser Mr. Matthew LaPorte, or any journalism student. The price of the yearbook will be increased to $110 at the end of October.
"I know we annoyed the whole school trying to sell the book, but now that were sold out we don't have to worry about selling, and we can fully focus on the book and make it the best," The Howl Editor-in-Chief Tamara Navarro said.