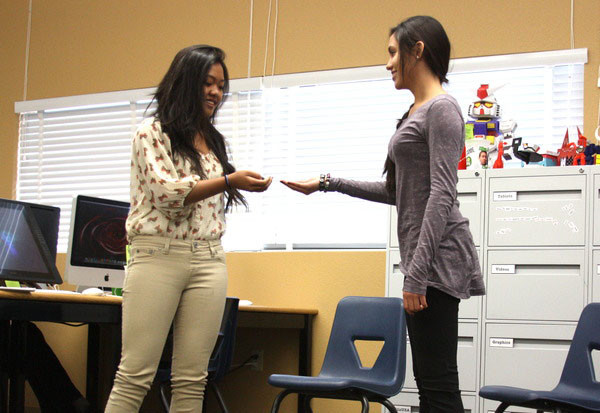 Video Game/Web Design teacher, Mrs. Maureen Clark, assigned the Animation I classes a project to animate sections of The Hunger Games.
"The only requirement for this project is to use the program, Flash, and everything in it, anywhere from keyframes, motion tweens to the bone tool. My overall goal that I have for this project is to make a beautiful animation and to have the students show all of their skills and knowledge of Flash," Clark said.
Clark's first period class will be working together to dissect the book and create 10 to 14 animated scenes that best summarize the entire movie in two minutes, while Clark's third period class will work in groups to create seven to ten scenes that best summarizes each chapter in 30-60 seconds.
"My partner and I are doing Chapters 17 through 18 because it is, in my opinion, one of the most iconic scenes in the book and the movie; it incites such powerful emotions in the audience, and I wanted to try animating it to mesmerize the audience," sophomore Tyler Paraiso said.
Students in Clark's first period class will work as a whole, like regular animators, whereas students in her third period will work in individual groups.The purpose of the Hunger Games project is to help the freshmen in Mr. Matthew LaPorte's English 9 class. The videos will serve as an additional resource for students who were absent or need clarification during the unit.
"I think that if the whole class works together to form this project it will be something great and a fun experience! I also think that if not everyone pulls their own weight and puts in effort, it could be a difficult project that in the end could make no sense to the viewer," sophomore Janay Hagans said.