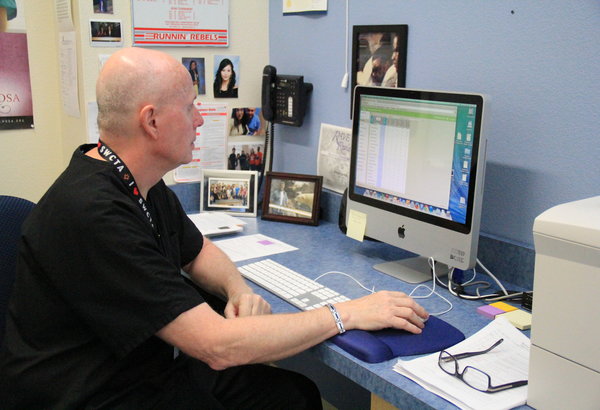 The Clark County School District (CCSD) has upgraded to the Infinite Campus system. The previous system, Schools Administrative Student Information (SASI), has been out of date for the past 10 years and is no longer supported by the company owners.
"Infinite Campus is a student information system that encompasses all the programs that teachers previously had to use to enter student information. Infinite campus is suppose to mold the gradebook, discipline and attendance all in one to make it more convenient for teachers," Educational Computing Strategist (ECS) Stacy LeFevre said.
To log into Infinite Campus, the username is the individual's student ID. The password is the initials and the birthdate of the individual (mm/dd/yy). For example, a username would be 33333, and the password would be ab010198.
"I got the information to log in from people on Twitter! I thought the system was very confusing, I actually believe Parentlink seems better. Infinite Campus is complicated and the grading system on the website is very weird," Junior Kimberly Yiv said.
While Infinite Campus was designed to make it more convenient for teachers to enter grades and attendance, many teachers are having some difficulties with the new program.
"The system is slow and takes more time to enter grades and set up, but its a learning process," Physics instructor, Elizabeth Williams said.
Students are now able to access their grades, attendance, and schedules through Campus portal, and parents will be able to start checking their child's grades after Sept. 30.