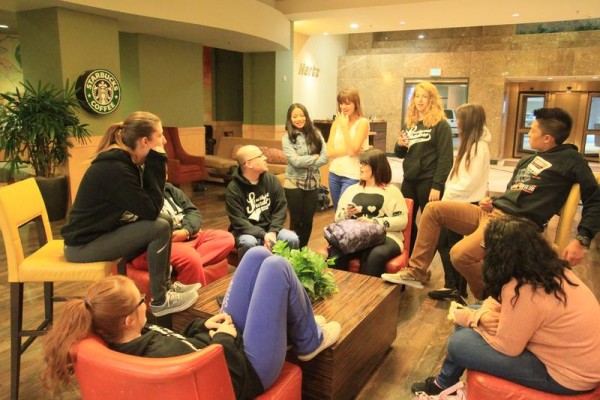 The Southwest Shadow was awarded 5th place Best in Show in the Online Publication – Small School category at the JEA/NSPA National High School Convention on Apr. 24-28 in San Francisco, CA.
"It was a really fun experience for all of us because next school year we are determined to win a Pacemaker award," sophomore Alexandra Nedelcu said.
Individual honorable mentions for the Writeoff contests were earned by Sahar Kanfi -Review Writing, RJ Reyes – Features Writing, and Jenika Chiang – Newswriting.
"I was so surprised that I won. It was completely unexpected, but I'm glad I won something for the Southwest Shadow," Reyes said.
The Southwest Shadow was a Pacemaker finalist, but did not win. Entries for the Pacemaker were judged during the months of February and March, based upon the following criteria: design, navigation, writing/editing, graphics and interactivity.
"I always love leaving a conference, because the excitement and motivation is fresh. I know that we will put some great ideas into practice and I am thrilled that three students placed in their write off contests amongst such stiff competition," journalism adviser Mr. Matthew LaPorte said.
Prior to the official start of the conference, students participated in intensive workshops to enhance their reporting, writing, and designing skills. Extracurricular activities after the conference, included taking a tour of Alcatraz Penitentiary, shopping in Chinatown, and visiting Fisherman's Wharf.
"I appreciated the fact that aside from the busy days with workshops and competitions, we were also able to sight-see around San Francisco. It made the trip that much more unforgettable," Kanfi said.

Loading ...