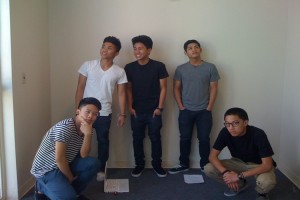 Southwest Career and Technical Academy's Professional Academy juniors are beginning their final project for the school year. Students are required to work in groups of four or five and create a song with an accompanying music video about a chapter in American history.
United States History teacher Mr. Zacariah Douglas and American Literature teacher Mr. Robert Davis combined their classes for this end of the year project.
"The objective of this project is to identify and demonstrate the core standards that have been learned all year long," Douglas said, "Students should be able to think outside of the box and create something that demonstrates their knowledge of English and history."
Since Douglas and Davis are aware that these are the final weeks of the school year, they want their students to enjoy this project. There are no restrictions on this project; therefore, students are allowed to express themselves freely as long as it fits the criteria and follows school rules.
"This year we chose this out of creativity, subject matter, and standards. The use of technology is always fun to have in a project and music is a major influence in students' lives," Douglas said.
The final project must include a music video with an instrumental of the original song that fulfills the requirements from Douglas and Davis. Students will present their projects on June 1st.