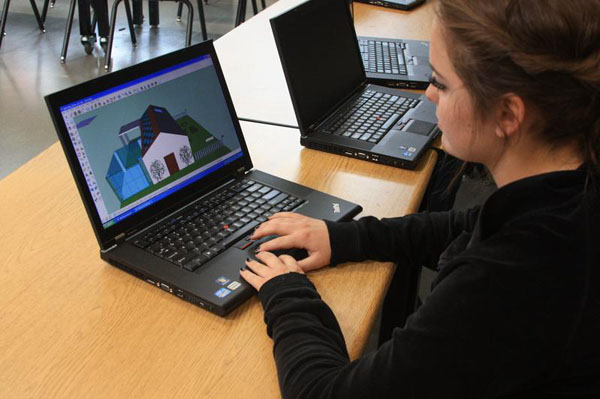 Juniors in the Interior Design program are working on a project using Google Sketchup Pro to create a solar powered house design. The project, connected with the Desert Research Institute, is to educate students on renewable energy and green technology.
"This is going to be something that I need to research, because I don't know very much about Google Sketchup," junior Jacline Barsoum said.
The students filled out worksheets based on the app Solar Electricity, which helped students learn more about solar powered energy. With this information, students were then to design an eco-friendly house.
"I think this is a good way for me to help myself and the community become eco-friendly ," junior Mariano Cano said.
Representatives of the Desert Research Institute visited Interior Design teacher Mrs. Alisa Sirat's 5th period class on Apr. 30 to further instruct students on how to operate Google Sketchup Pro, the program they have to use to create this solar powered house design.
"I already have a little experience with Google Sketchup so this is going to be easy and I'm ready to learn more about it," junior Cheyenne Tolbert said.

Loading ...