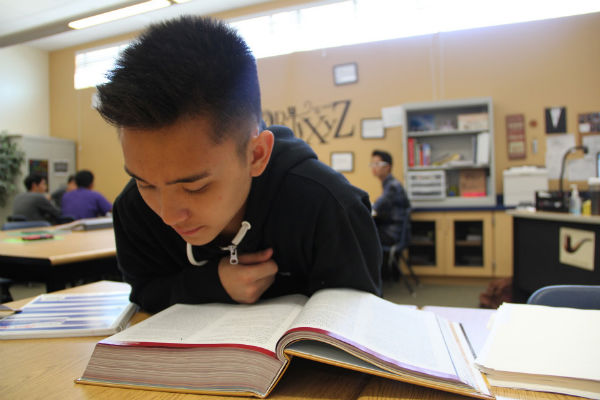 The high school writing proficiency examination will be administered to all juniors and non-proficient juniors tomorrow. The Class of 2016 is the last class required to pass the writing proficiency exam before moving on to new assessments.
"I'm actually very confident about taking the test because Mr. Moore prepared us a lot last year," junior Isabelle DelaRosa said.
Those who are taking the exam must report to their assigned testing room, which can be identified on the papers posted outside of the lunch room. Students are permitted to bring a pencil, eraser and paper, but are not allowed to bring any electronic devices.
"I think the students will do well on the exam because they have had strong writing instruction since ninth grade and they have taken proficiency exam preparation seriously," English 11 instructor Mrs. Cynthia Bailin said.
Individuals who are testing will have second lunch, while non-testing students will follow the regular class schedule. Non-testing students who have Physical Education (PE) for sixth period must report to first lunch.
"So many kids take so long to write the perfect essay that they psyche themselves out. Don't overthink it," Assistant Principal Mr. Michael Butler said.
Last year, the pass rate for the writing proficiency exam increased by 1.2% to 90.6%. The school data can be viewed here.
"You have to pour your heart out onto the paper, no matter what prompt you are given. When I took the test last year, I put myself into the situation and wrote to my best ability," senior Rosa Alvarado said.