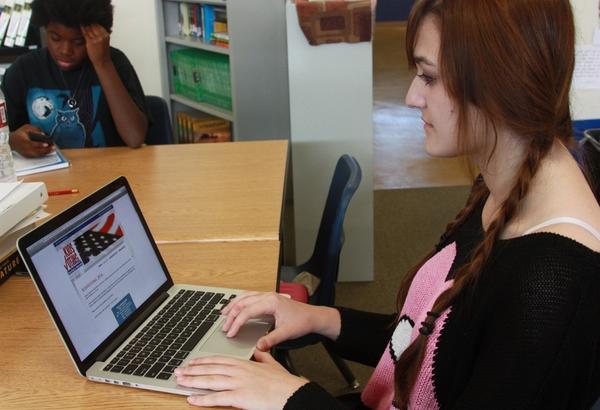 Hosted by Kids Voting USA, online elections for Nevada government officials opened on Oct. 20 for students K-12 to place their votes before it closes on the offical election day, Nov. 4.
"I think its a good idea for the youth to input their beliefs about the government, although they may be seen as inexperienced and 'too young,'" Nevada Youth State Legislature member Amelinda Futsum said.
Students can visit the CCSD website to complete their ballots.
"I liked being given an opportunity to voice my opinion at this age. I was able to look through the different candidates and really think about who I thought could represent our state the best," junior Vahina Li said.
The elections were arranged to provide students with an authentic voting experience and to familiarize them with politics.
"Well it's important that they [students] vote so that they understand the process. It's important to vote to try and get their interests in politics at a young age because by the time they're 18, most kids don't know what voting means," U.S. History teacher Mr. Pate Thomas said.
Although these ballots will not be counted for the official state elections, those who are 18 and older are eligible to participate in the official elections held on Nov. 4.
"Americans have the right to vote and I think it's best to utilize this right to actually try and voice an opinion and that's why I'm voting," senior Victoria Bonanno said.