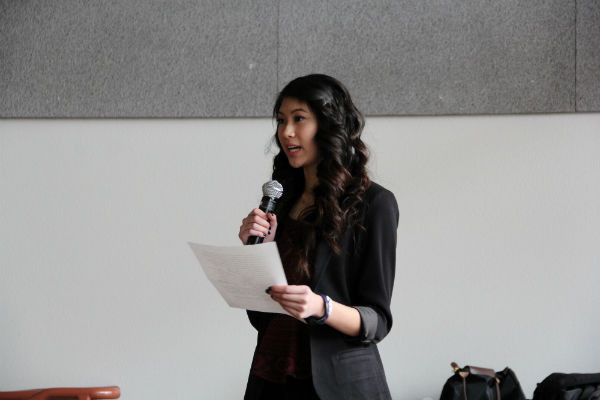 Key Club executive board elections for the 2014-2015 school year were held at the Jan. 23 meeting.
"The election went great! We had more candidates run this year than we had in the previous year, so it was a good outcome overall," President Lea Ligutom said.
The following are the newly elected Key Club executive board members for the 2014-2015 school year:
President: Lichelle Gaerlan
VP of Community Service: Kimberly Yiv
VP of Fundraising: Ghaylbreann Ferraer
Secretary: Desiree Galera
Historian: Bryce Cacpal
Bulletin Editor: Rodney Tan
"I'm super excited to get to work with our upcoming members and newly elected board. This just means there's another chance to meet new people, go to more events, and make new memories," Secretary Desiree Galera said.
Positions that are still being evaluated by the newly elected board are:
Community Service Chair
Fundraising Chair
Spirit Chair
Member Recognition
"No one has taken any interest in the position of member recognition, so hopefully that position may be filled soon," Gaerlan said.