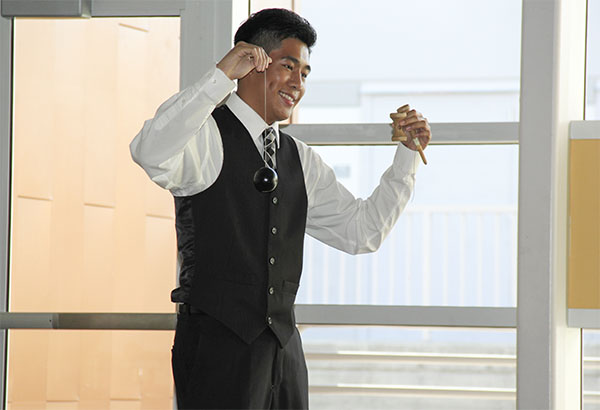 Key Club executive board elections were held on Feb. 5.
"I was really happy that I was elected, and I can't wait to be doing so much more for this club. I haven't started my term yet, so I don't really know what to expect," Vice President of Fundraising-Elect John Paul Avenido said.
The following are the newly elected executive Key Club board members for the 2015-2016 school year:
President- Kimberly Yiv
Vice President of Community Service- Gregory Cruz
Vice President of Fundraising- John Paul Avenido
Vice President of Spirit- Kiana Tangonan
Secretary- Khylsie Aparece
Historian- Emily Yu
Bulletin Editor- Noah Lopez
"Being elected President of Key Club for the 2015-2016 school year is such an accomplishment. As a freshman, I would have never thought of becoming president, but as a junior I am proud to say I have done something out of my comfort zone. I am so excited to work with my new board officers to lead out members," President-Elect Kimberly Yiv said.
The Sergeant At Arms (SAA), Community Chair, Fundraising Chair and Spirit Chair will be announced on Feb. 9.
"Being elected as VP of Community Service will allow me to pass on to the members my passion of volunteering. I am more than ready to show the members how much commitment and responsibility I am willing to take on as a board member," Vice President of Community Service-Elect Gregory Cruz said.