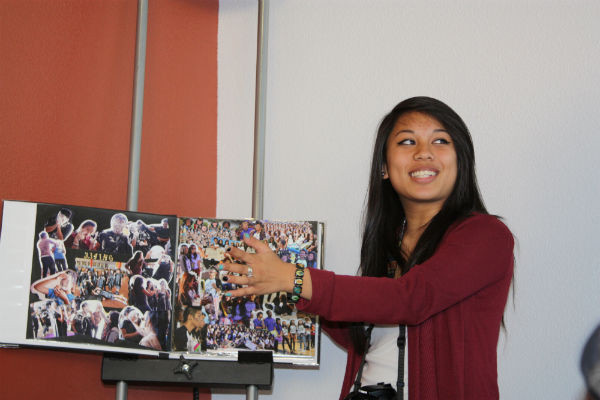 The Key Club meeting on Dec. 12 followed an agenda involving an introduction and orientation for members inquiring into becoming a member of the board.
"I was thinking about becoming a part of the board, but I realized that there would be a lot of work. I'm still deciding," sophomore Juan Comahig said.
Interested members were given the opportunity to listen to the current board member explain their position. In doing so, members were able to ask questions and understand the duties of that position.
"I appreciate them [the board] a lot more for what they do because for the most part, it seems like Key Club is fun and games, but it is so much more than that. I've always wanted to be on the Key Club board, and I feel like today gave me a confidence boost and a for sure answer of "yes". I want to run for the VP of Spirit!" junior Kathleen Jaictin said.
However, not all of the members present at the meeting were interested in becoming a board member. These members played the icebreakers, "speed dating," "concentration," and "bang,"  with Club President Lea Ligutom.
"I love playing the icebreakers because it's a good way to meet new people, and I can get to know other members," freshman Rianne Lu said.
Elections for the next Key Club board is on Jan. 9.
"I can't wait for the election. It's a way for me to choose who is going to lead our club next school year," freshman Alex Madani said.