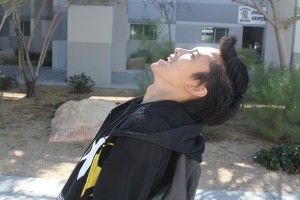 SWCTA Key Club members will be attending Fall Rally on Nov. 10 from 9 a.m. to 8 p.m. at Six Flags Magic Mountain.
"I think this rally will be about being able to interact with other fellow Key Clubbers as we strive to help the community one step at a time," freshman Timothy Jauregui said.
The purposes of Fall Rally is to raise money for the Pediatric Trauma Prevention and to motivate the district's members.
"I'm excited to go to fall rally because I like to be able to represent my school," freshman Christopher Dizon said.
Club members will also be able to engage in motivational programs, meet new people, and participate in a divisional spirit rally.
"Key Club is a place for me to hang out with my friends, and I really like how the people in Key Club are always fun and energetic," freshman Kimberly Yiv said.