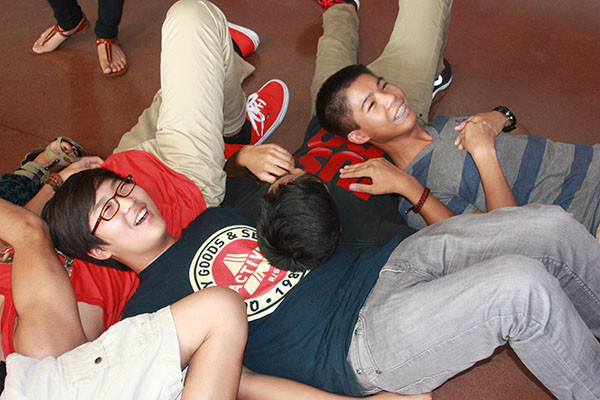 At the first Key Club meeting of the year on Aug. 29, new and returning key clubbers learned new cheers, brainstormed ways to win "Most Spirited" at the Regional Training Conference, and discussed different ways to fulfill community service hour requirements.
"I would love to get at least 60 hours of community service this year, attend DCON, RTC, and Fall Rally, and meet key clubbers from different high schools and states," Fundraising Chair member Emily Yu said.
Last year, Key Club unfortunately did not win a spirit stick at RTC, but they plan on winning it this year. However, the overall D28W division was awarded with a spirit stick while attending Fall Rally.
"I want our key clubbers to remember everything. We do a lot of community service and helping others, and I know that by the end of the year, everyone will be a lot more well-rounded," Vice President of Spirit Desiree Galera said.
This year, Key Club also changed the required number of community service hours to be inducted, which is seven hours instead of five hours a month.
"I hope this season brings more dedicated members, because we have seniors leaving our board and we need new people to run for Key Club board for next year," Historian Jessa Bermudez said.
Senior Jerry Thomas from West Career and Technical Academy made an appearance at the meeting to formally introduce himself as Lt. Governor of Key Club of the D28W Division. As Governor, Thomas is in charge of all participating schools who offer Key Club. The Key Club presidents of each school report to him and ask him for assistance if they need it.
"I've been a member of Key Club since my freshman year in high school, and I've realized how many wonderful opportunities are offered to us to take the lead and grow as a person," Thomas said.