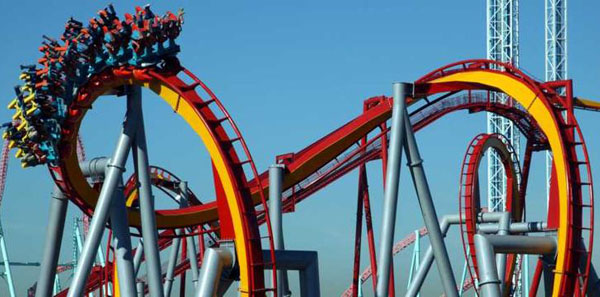 The annual Knott's Berry Farm Trip will be taking place on Apr. 20, and a $25 deposit is due by Mar. 22.
"I am really stoked for the trip because I feel like this is a time for us to kick back and be repaid for all of our hard work," sophomore Tara Eskic said.
There are two payment options for the trip: A payment of $75, which includes a meal voucher, or a payment of $66 which does not include a meal voucher. Students must pick up a field trip packet from the partnership office, which must be turned in with the $25 deposit.
"I had so much fun last year with all of my friends, and I will definitely be going again this year," sophomore Hannah Raymond said.
The $25 deposit is non-refundable, and must be turned in with a field trip permission form that is signed by a parent or a guardian.
"I'm excited for this trip because freshmen can actually attend too," freshman Brittany Grossi said.