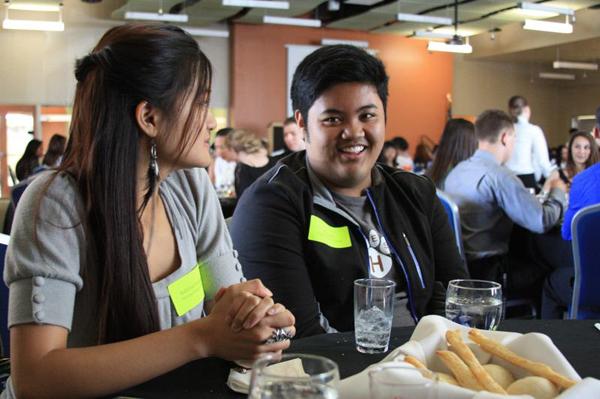 Members of Student Council (STUCO), National Honor Society (NHS), Journalism, FCCLA, HOSA, FBLA and SkillsUSA were invited to a Student Leader Recognition Luncheon on Apr. 15.
"At first I wasn't really sure why I was invited to this event, but now I'm glad that the school noticed my leadership skills," junior Naylani Pino said.
STUCO hosted the luncheon in the Coyote Ballroom from 11:30 a.m. to 12:30 p.m to show appreciation towards the students that stood out as leaders at our school. The students were nominated by their club advisers.
"I felt really honored to be recognized for all the hard work I've done throughout the school year," sophomore Alexandra Nedelcu said.
Student Council President Sebastian Atienza spoke at the event and recognized each club for their contribution to the school.
"The luncheon was very successful in bringing together the leaders of our school to thank them for all of their hard work that they do to better the school as a whole. Southwest's officers do so much for everyone and deserved a day to know just how appreciated they are," Atienza said.
The culinary and hospitality juniors cooked and prepared the three entree meals; salad, pasta, and strawberry shortcake.
"The Student Leadership Luncheon was a great success.  It was wonderful to sit with 120 of our school's leaders and enjoy a delicious meal prepared by the culinary students.  I am very proud of all the hard work and I was happy that STUCO planned the luncheon to recognize their dedication to our school," Principal Mrs. Felicia Nemcek said.