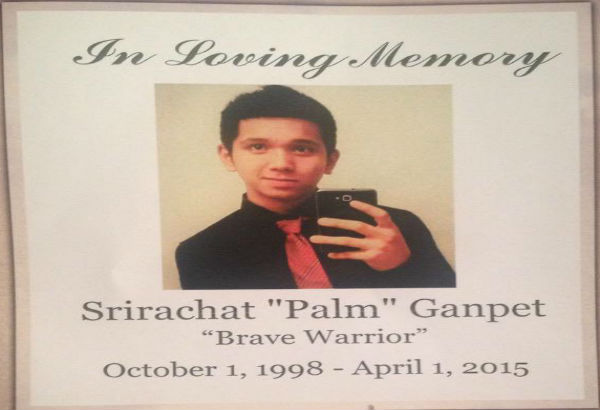 A Miracle Minute was held in honor of Srirachat "Palm" Ganpet on Apr. 10.  All proceeds raised were donated to his memorial.
"I think it was a fantastic idea. I just loved how students and teachers from all over the school were kind enough to donate money whether it were coins or dollar bills. Palm was a really close friend of mine and I'm sure he and his family are very happy and appreciative from the love and support given from the school," junior Kayla Dalope said.
Collectively, students and staff were able to raise $1,806.41 that will go towards a palm tree and a commemorative plaque. The tree will be planted in the empty planter in front of the 'A' building.
"Honestly, I've never seen a Miracle Minute that high, the students were extremely generous. That's over one dollar per student," Student Council adviser Mrs. Miriya Julian said.
The rest of the money will be donated to a non-profit organization that specializes in search and rescue.
"To donate some of Palm's miracle minute money to search and rescue organizations would be great, because without their help, I feel like us as Palm's friends and family wouldn't have had any kind of closure with him. They helped us significantly," junior Daphne Singkum said.
A balloon release will also take place on the same day the palm tree is planted. A date has not yet been determined for the planting or the balloon release.
"As soon as I heard about the palm tree being planted, I was all in for it. I would've done anything to get some type of memorial in honor of Palm. Also, I'm looking forward for the balloon release," sophomore Christine Herrera said said.