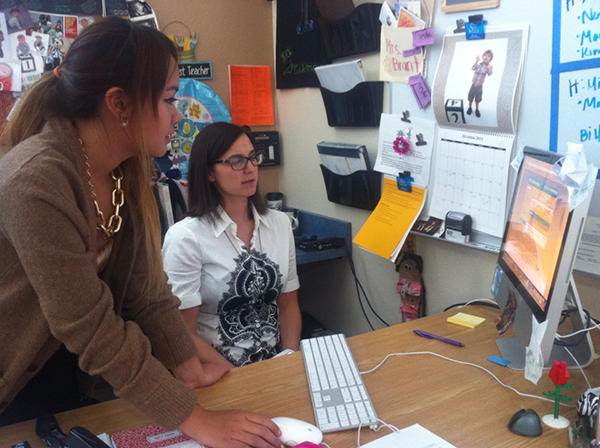 Although World History teacher, Mrs. Jennifer Brant missed the first six weeks of school, she's glad to be back for her welcoming first week of school.
"Everybody was very sweet and excited that I was back. That made me feel more at ease when I returned," Brant said.
With a newborn baby at home and her busy schedule at school, Brant is currently identifying where her students are in the curriculum. She treated her first day back like the first day of school.
"I'm trying to be really understanding with assignments and grades. I am trying to be understanding and flexible with my students," Brant said.
While Brant was out, Mr. Kade McAllister took her place for six weeks.
"I miss Mr. McAllister, but Mrs. Brant seems nice and I'm glad she's back," sophomore Michaela Ruzol said.
Brant was satisfied with McAllister's work. He followed her lesson plans and gave students the basic knowledge that she felt was most important.
"I think it's really hard for a substitute to teach students. I think he did the best that he could, at the time, with what he was given. I'm grateful because he graded all of the work and I didn't have to when I came back," Brant said.