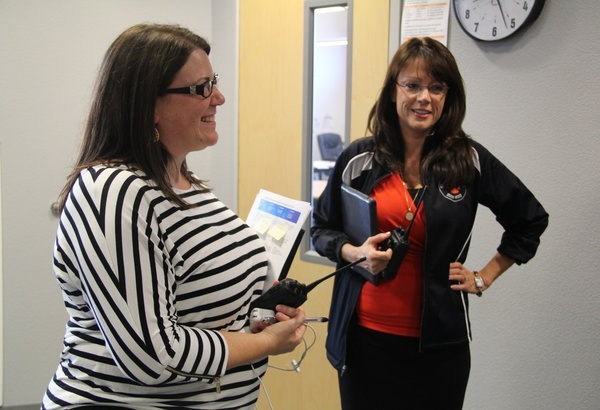 Appointed as the new dean to work alongside Dean Trish Taylor, Mrs. Sherrae Nelson officially began today.
"I think the new dean is cool. She enforces the rules, but she's nice about it," sophomore Janeen Soria said.
Prior to receiving this designation, Nelson was the dean at Lawrence Jr. High School before becoming the learning strategist at Lois & Jerry Tarkanian Middle School. Her recent job involved supporting the teachers and administrative team.
"I was looking into getting back into administration when I saw that a position had opened up. I was interested in applying and now here I am," Nelson said.
Obtaining the position required Nelson to participate in a series of interviews with the administrative team, current teachers and Assistant Chief Achievement Officer Ms. Felicia Gonzales before receiving the offer for the position by Principal Donna Levy.
"It feels phenomenal to finally have Mrs. Nelson on campus. I look forward to working together to get the next quarter off to a good start," Levy said.
In addition, Nelson has a masters degree in Educational Leadership from the University of Nevada, Las Vegas (UNLV). With a background in mathematics and psychology, she will also be supervising the math department.
"I'm hoping students come to talk to me regarding issues of bullying, safety, inappropriate or criminal activity that they see on campus. I want them to be comfortable coming to me. That will help them and the good of the school," Nelson said.
Nelson's office is located in the 'H' building in room H111.
"I'm honestly really happy that we got another dean because Mr. Yee left a hole in our hearts when he left. Mrs. Nelson seems like a really nice person who will put 100 percent of her energy for the good of the students and the school," junior Francis Calairo said.