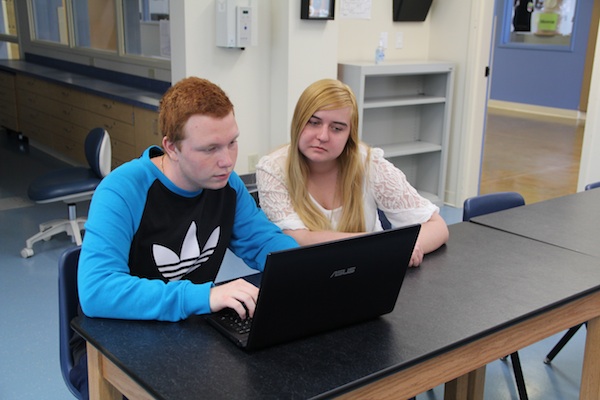 Dental Assisting seniors are hosting their capstone presentations tomorrow in the ballroom 4 p.m. to 6 p.m. to showcase their projects in front of teachers, administration, classmates, and their families in the Coyote Ballroom.
"The purpose of the capstone project is to progress students away from subject-centric learning to a real-world experience that the student believes may be relevant to their future goals," Dental Assisting teacher Dr. Michael Georges said.
The capstone project was designed to be completed independently or in approved teams, up to four members, by students with the guidance of mentors outside of their instructor. Students were required to select from one of the three project categories:
1. Designing a product, service or system
2. Improving a system
3. Planning and organizing a career-based industry event
"We incorporated the six tenets from school into our project and presentation. The knowledge I learned from the past three years of high school helped me in creating an amazing capstone project that supported a cause I solely believe in," senior Eric Feldman said.
Students worked on their capstone projects from the beginning of the year to May 7. PowerPoint presentations are required to be a minimum of five minutes to a maximum of 15 minutes.
"Overall, I can say that this project helped me decide on my future career and I am looking forward to showcasing what I learned to my family tomorrow night," senior Selma Mesic said.