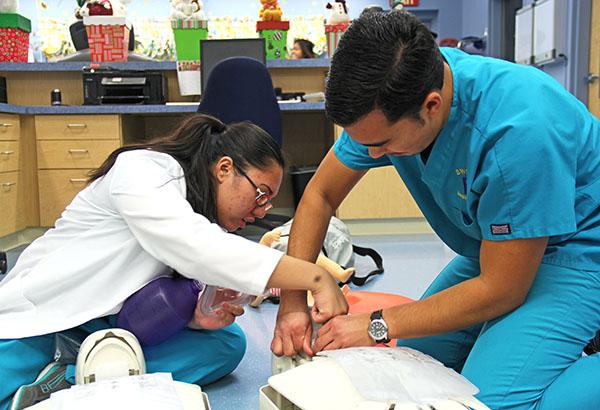 The annual open house was held on Dec. 17 from 6 p.m. to 7:30 p.m. to recruit eighth graders.
"The magnet school open house is for recruitment and to show interested kids and parents what the school is about. We had a great turnout last night. We had about 500 people come," Dean Trish Taylor said.
All program areas provided visitors with models and hands-on activities to give a better understanding of their curriculum.
"I had students work on the capstone projects to give eighth graders an accurate look at what they're doing junior and senior year," Fashion Design instructor Mrs. Sheilah Petrosky said.
Along with the activities, student volunteers were able to answer any questions and interact with the visitors.
"I was volunteering at the information table for Respiratory Therapy and it was a great experience to let parents and students know what we've been learning for the year. I was surprised at how much I actually knew and was able to explain about my program," junior Kelly Bui said.