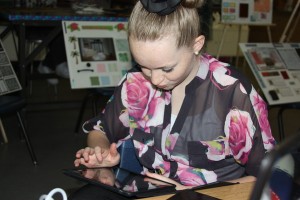 Parentlink recently released an app that can now be used by students to stay updated with their grades.
"The ParentLink app allows students to check their grades wherever they may be, like the movies or even when their shopping," English teacher Mr. Michael Moore said.
Initially, the app was offered to everyone that owned an Apple product such as an iPod, iPhone, or iPad, but is now also available for Android devices.
"I love the parentlink app because It gives me a heads up on my grades everyday so I won't be surprised when report cards or progress reports come out," senior Kevin Krafft said.

Loading ...
The iPads that the juniors and seniors recently received already have the app downloaded for them to access their grades. Other information that can be found on the app is school news such as the lunch menu and important notifications from the administration.
"I like the ParentLink app cause I am a freak when it comes to grades. I even check my grades at least three times a day," sophomore Phichapa Tippawang said.