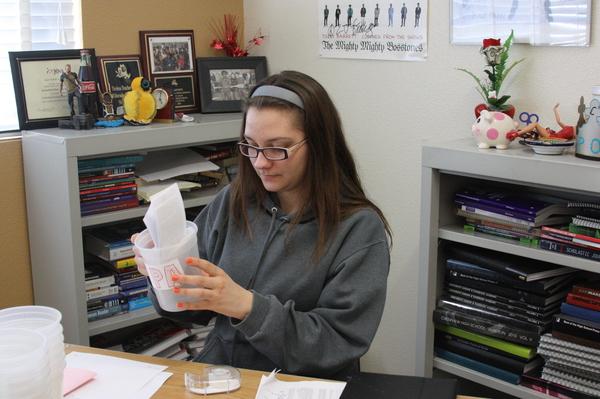 Journalism I and II members will be holding the annual Penny Wars to raise money for future conventions, new equipment, and other necessities. On Feb. 3, students in all grade levels and program areas will have the opportunity to compete against each other.
"I think that the Penny Wars have been successful in the past two years and I'm looking forward to making more money this year," senior Bserat Ghebremicael said.
The competition will begin with students placing money into their designated bucket in the cafeteria. The first week will be a battle between grades in both academies such as 10th grade PA against 10th grade DA.
During the second week, the top four grade-level winners from the previous week's competition will battle again. Finally, the top two competitors will battle it out in the third week for the prize which consists of a customized lanyard pin and a page in the yearbook.
"Its a great activity that helps fundraising and promote school spirit," sophomore Olaf Rivera said.
In order to win, students can donate as many coins as they want. A penny is worth one positive point, a nickel is worth five negative points, a dime is worth 10 negative points, and a quarter is worth 25 negative points. Bills can be cast as either positive points or negative points, depending on the student's choice.
"It's a really fun activity, especially when you have a lot of change. That's when things get really competitive," sophomore Khristian Kim said.

Loading ...