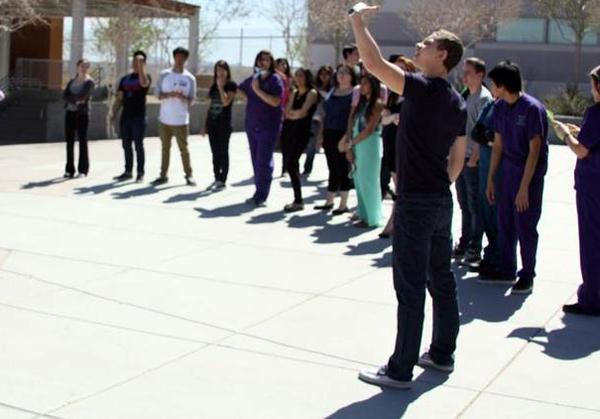 Physics teacher Mrs. Elizabeth Williams conducted the NASA Boomerang Challenge with her juniors on Mar. 18 and 19.
"Many of the student learned that the design that they created didn't function correctly, or what they thought it would be," Williams said.
The challenge was to design a boomerang out of card stock, manilla folder, paper, and duct tape that would travel the greatest flight distance and return accurately to the thrower.
The boomerang needed to travel at least three meters long, and return in order to be considered successful. Students had to also to do research on the various types of boomerangs to test which worked best.
"My boomerang failed because the wind wasn't really blowing in any direction, but other than that, my design would have worked," junior Hristo Velikov said.
Williams gave her students one class period to meet in their assigned groups of three and brainstorm how to make the most effective boomerang.
"The boomerang that worked, worked because of how the wind conditions were, and because of how the group decided to design the shape of it and throw it," Williams said.