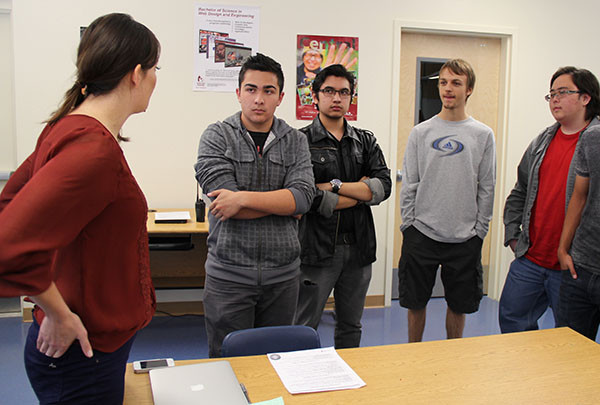 Former SWCTA graduate Jonathan Cervantes and Qualifyor Boss Keath Lewis visited juniors and seniors in the Web Design program to speak to them about becoming a part of Qualifyor, a professional skills training program that prepares young people for the workforce.
"As a part of Qualifyor, there's accountability on a different level and it changes the way you process learning, so you're ultimately in a real world environment," Lewis said.
Graduates from the program have received job offers with MGM, Zappos, and other companies downtown. Additionally, qualifyors are trained in software skills and are given a course load of professional work.
"If I wasn't with Qualifyor, there is no way I would have met half the people I know now who are at the top of their careers," Cervantes said.
This brand new start up company offers a program dedicated to training people in real world project based learning and professional skills.
"I hope that from joining this program, I'll be able to work more with management and learn new design skills," senior Jonathan Phillips said.
Additionally, students who participate in the program can also attend college at the same time.
"I think this program will allow me to further my career in the technology field by giving me real world experience," senior Durtin Cabahit said.
The company recruited new members at the Qualifyors Graduation, but any interested juniors and seniors should see Ms. Cindi Chang to be placed on the mailing list.
"With Qualifyor, you gain the value of networking and you become comfortable to approach others and network," Cervantes said.