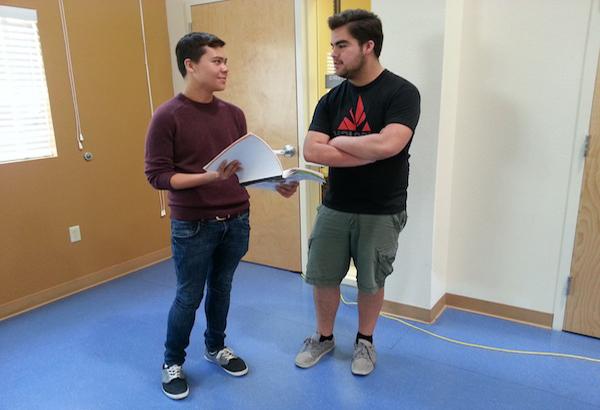 Junior Tyler McFadden is promoting the "Rebrand For A Grand" contest hosted by Qualifyor, a company dedicated to assisting young job seekers in creating a digital portfolio of work, building and showcasing marketing skills, by competing in real client projects to win prizes.
"I think that this contest is an awesome way for young people to get their work shown and displayed out to the public," junior Brandon Guerrero said.
The objective of this competition is to redesign the logo of their favorite brand, get the most votes from the public and win $1000.
"This contest is a good way to start up your first portfolio with an accomplishment or to show off what you tried to win with the skills you've learned," McFadden said.
When students become a member of Qualifyor, they are able to create a digital portfolio of project work and demonstrate the skills that most employers look for when hiring workers. When signing up online, a reference name is needed to complete the registration and Tyler McFadden is the name to use.
"I'm in web design and I'm always looking for an additional way to gain extra skills. This competition provides me with the perfect opportunity to do so," junior Zachary Bourbeau said.
Designs for the logo are due by May 2. See Tyler McFadden, Ms. Maureen Clark, or Ms. Cindi Chang for further information.
"Having a real world client project is a great thing and it gives young students the chance to obtain a job with the skills that Qualifyor teaches them. I plan on incorporating this company with my sophomores in the future," Clark said.