After receiving an Adobe certification and submitting a design project to pass the qualification round, Class of 2017 Interior Design student Ana Katarina (Kai) Charvet competed in the Adobe Certified Associate World Championship and became the first American to win first place.
"I was very close to crying when they called my name, but I was wearing makeup and I didn't want to [look like] a mess," Charvet said. "Everything I had learned and experienced with design paid off in that one moment. I wasn't new to competing in design since I was in SkillsUSA for three years, but I've never won at this intense of a scale."
Charvet was tasked with creating a 16-by-20 inch poster both print-ready and in digital format within eight hours, using Adobe Photoshop, Illustrator and/or InDesign. Competitors' designs had to highlight education for a science education nonprofit organization, Iridescent.
"I struggled coming up with a design during the first 20 minutes," Charvet said. "I made thumbnails and drafted some ideas, but I started to stress when I couldn't visualize what I wanted. After I calmed down, I started putting certain elements together, and the design all fell into place. I was inspired by geometry and shapes used in blueprints. I believe this coincided with concepts in math and engineering that Iridescent aims to teach their students."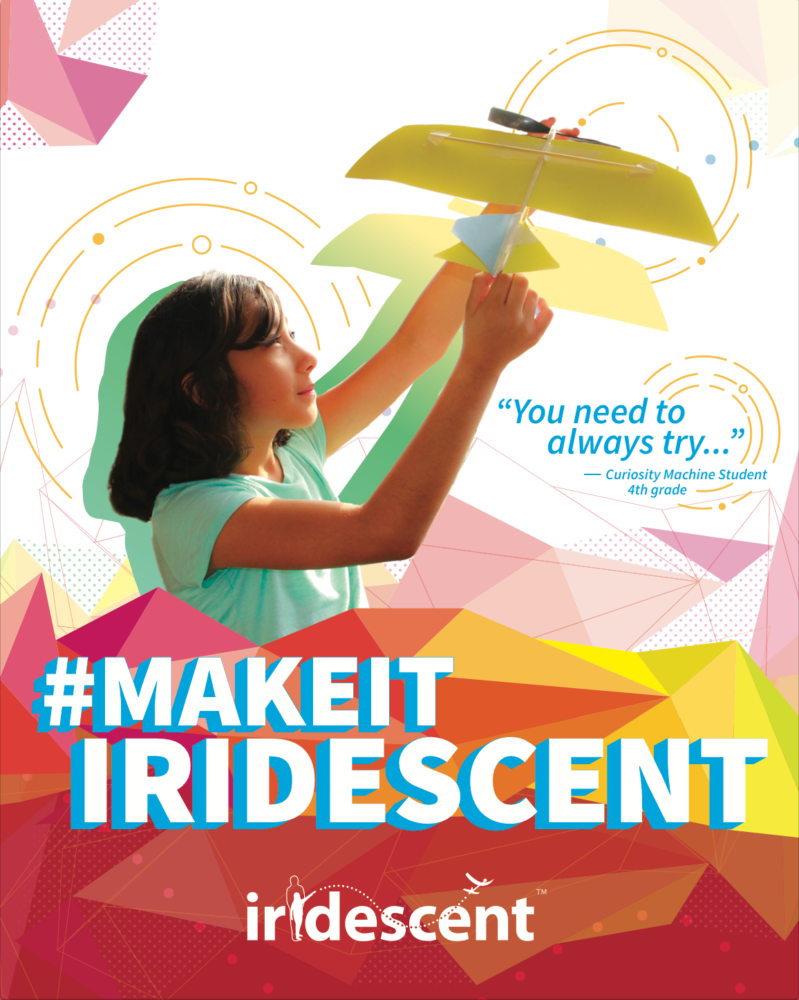 Charvet was awarded a gold medal, a free 4-year subscription to Adobe CC software and $7,000 in scholarship money. 
"[When I heard she won,] I was over the moon," graphic design teacher Debbi Tomme said. "Kai is an amazing designer, and I'm so proud of her. She was always someone who went beyond what I ever asked of her, and she was constantly working on projects of her own, so her win wasn't a surprise to me."
In the future, Charvet strives to become a freelance designer, building her own business and brand. She will be attending UNLV this fall and plans on transferring to Emily Carr University of Art and Design in Vancouver, BC.
"I don't have any doubt that Kai is going to be able to do anything wants to," Tomme said. "When you want to be a designer, the most important thing to have is an amazing portfolio, and Kai is well on her way to having that. Wherever she decides to go, I know she will get there."
[poller_master poll_id="272″ extra_class=""]