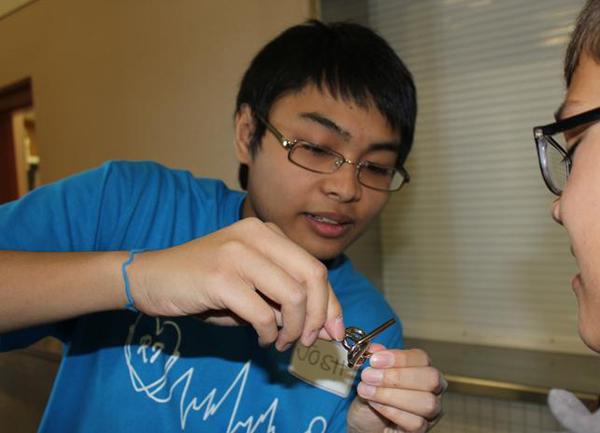 Respiratory Therapy juniors focused their spring PBL on teaching fifth graders information about diseases related to smoking or chewing tobacco. They presented a tobacco education PowerPoint and invited students to participate in various activities at William V. Wright Elementary School on March 21.
"I talked to all of the students after we presented and they absolutely loved it! The students and teachers want us to go back next year to teach tobacco education again for the PBL," Respiratory Therapy teacher Mrs. Vicki Smith said.
The PowerPoint consisted of information about tobacco and nicotine. The PowerPoint focused on six diseases including asthma, alpha 1 deficiency, bronchiectasis, bronchitis, chronic obstructive pulmonary disease, and emphysema.
"This PBL was wonderful and so much fun! It was a gratifying feeling to know that I was able to inform the fifth graders about the effects of smoking so they won't be tempted to do it in the future," junior Casandra Carrasco said.
Following the PowerPoint, students separated into groups for activities. Fifth graders were split into six groups of 24 students and were assigned a certain color Silly Band to ensure each student participated in all of the activities. Some of the activities included a cigarette ingredient scavenger hunt, breathing through a straw while doing jumping jacks, and scraping off the white of boiled eggs to show how smoking decays teeth.
"It was an amazing experience that will hopefully benefit their health and future decisions," junior Victoria Avalos said.

Loading ...