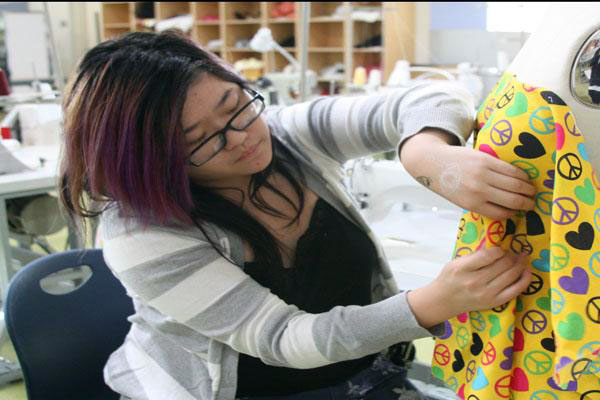 The Fashion Design juniors are hosting a finale fashion show at the Third Annual Coyote's U-Nite on May 17 in the gymnasium. The theme of the fashion show will be generations from the past, present, and the future.
"I am very excited about this fashion show because it is our last one and I cannot wait to go all out and show off my designs," junior Jasmine Hall said.
The show will start off from Adam and Eve and end with the future. Each outfit made is inspired by their assigned era. The students have the choice to modernize their generation inspired outfit or create their outfit as if it were from that year.
"The way the fashion show will run will be the earliest year goes first and the latest year will end last. This concept will be very interesting to see because fashion changes as generations come and go," junior Samantha Matias said.
Deadlines will be strict to help ensure the progress and time before the final show. Each deadline must be made in order to have time for small tweaks, the runway rehearsal, and the dress rehearsal.
"The deadlines are important to this project because it is needed to keep everyone up to date and make sure everyone is on task," Fashion Design Construction III substitute Mr. Robert Work said.