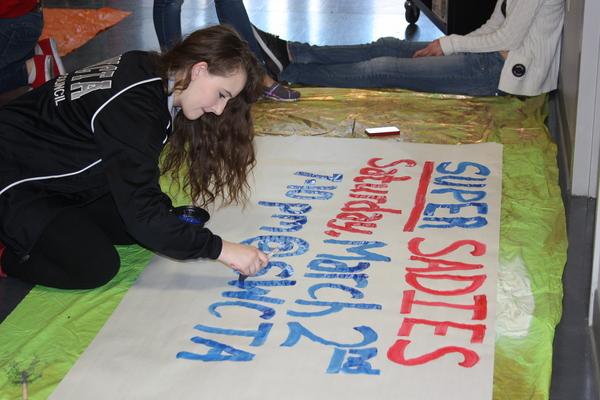 The Battle of the Sexes competitions, assembly, and spirit week will lead up to this years recently announced "Superhero" themed annual Sadie Hawkin's dance to be held on Mar. 2 from 7 p.m. to 10 p.m.
"I'm really excited that the theme for Sadie's is superheroes because I am a huge superhero fan," junior Grant Hubbard said.
During the week of Sadie's, there will be lunch competitions and after school activities for those participating in Battle of the Sexes. The tickets are $15 for the dance.
"I'm going to ask my boyfriend and I'm going to put different props in each of his classes and at the end of the day, I'm going to have the question mark," sophomore Jazmine Rodriz said.

Loading ...
The purchase of a ticket to the dance includes desserts made by the culinary students and water. The Spirit Week days will be announced next week.
"The guy that I want to ask is on a swim team, so I'm going to use the superhero theme and use Aquaman in some type of way," freshman Deborah Daily said.