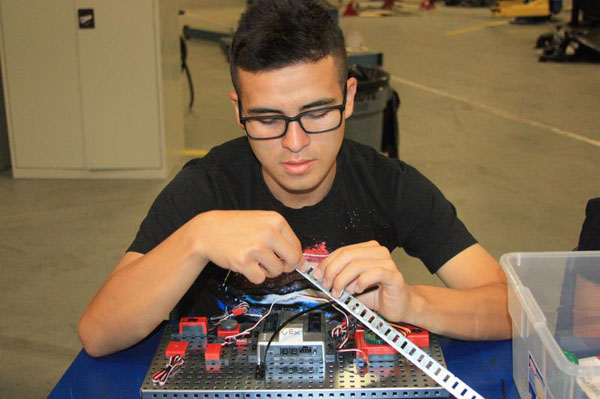 Sophomores in Mr. Danny McElroy's Principles of Engineering class began working on the "Machine Control" project on April 2. This project was made to help students become more proficient in science, technology, engineering, and math as they learn how to control mechanical processes using computer software and hardware.
"The project seemed pretty cool because I got the ability to work hands on and assemble a machine which gives me practice to perfect future projects," sophomore Eleni Bazezew said.
Students are working in groups of four as they search for parts throughout the garage in a scavenger hunt and assemble their Vex Testbed, which is a board attached to numerous parts from motors to battery packs. Afterwards, the students will wire each of the components into the codex, sort of a communicator between the computer and the parts.
"It was fun to build them but I wish we had some more freedom while creating them," sophomore Jack Hale said.
Upon completing the assembly of the test board, each group will test the components such as the ultrasonic sensor and light sensor by having the program communicate through a hardware interface, the Vex Cortex.
"Engineering is really difficult, but we can do some really cool projects," sophomore Olaf Rivera said.

Loading ...