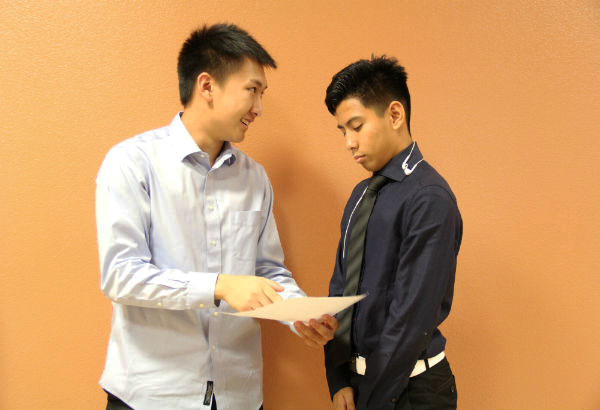 Semester exams will be held from Jan. 13 through 18.
"Remember that the best time of your life is in college and if you screw up in high school, you won't be able to choose the college you go to. Do very well because you do not want to miss out on college," Principal Donna Levy said.
Below is the schedule:
Tues.1/13
Wed.

1/14

Thurs.1/15
Fri.1/16
Per. 2 Exam – 7:00-8:45
Per. 1 – 7:00-8:45
Per. 6 – 7:00-8:45
Per. 5 – 7:00-8:45
Break – 8:45-8:55
Break – 8:45-8:55
Break – 8:45-8:55
Break – 8:45-8:55
Per. 4 Exam- 8:55-10:40
Per. 3- 8:55-10:40
Per. 8 – 8:55-10:40
Per. 7 8:55-10:40
Lunch 10:40-11:25
Per. 6 11:30-12:25
Per. 8 12:30-1:25
"You need to prioritize what grades are the most important. If you have borderline grades, then you should focus on studying for those exams," junior Michael Medeiros said.
Students will have one lunch on Jan. 13. No extracurricular activities will be held during exam week.
"Students do not have any reason to stay, so there are no late buses or activities," Community Partnership Coordinator Mr. Craig Statucki  said.
On Wed., Thurs. and Fri., buses will leave promptly at 10:47 a.m. and no students will not be allowed back inside the school without a pass from a teacher.
"Teachers will be busy grading exams, and in order for that to happen the campus needs to be clear," Statucki said.
Make up exams will be administered from 12 p.m. to 1:45 p.m.
"My goal for second semester is to try to get a 4.0 GPA so that I can make up for my bad GPA this quarter and get a better grade," freshman Tammiya Tran said.