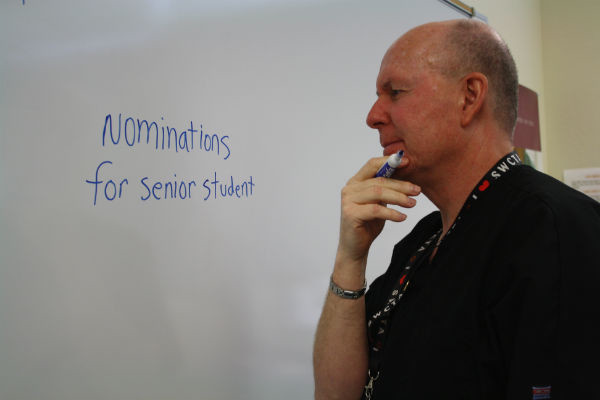 The annual senior awards ceremony is being held on May 27 from 6 p.m. to 8 p.m. Seniors were given an awards night invitation during mentorship on Apr. 30 informing them of the event.
"I am excited for awards night even if I don't know if my winning anything yet, I still want to go," senior John Park said.
Student nominations for each program area will be awarded, along with one student from each academy. Those receiving scholarship certificates, college acceptance certificates, and club medallions and cords will be announced as well.
"Well even if I don't win an award, I was already accepted into a college and I qualify for the Millennium so either way I will get some kind of acknowledgement," senior Selena Sanchez said.
Students will receive another notification in mentorship letting them know whether or not they will be receiving an award that night. Professional attire is mandatory.
"I can't wait to find out if I was nominated for an award or not. Either way, I'm going to attend the event because it's part of the senior experience," senior Jia Liang said.